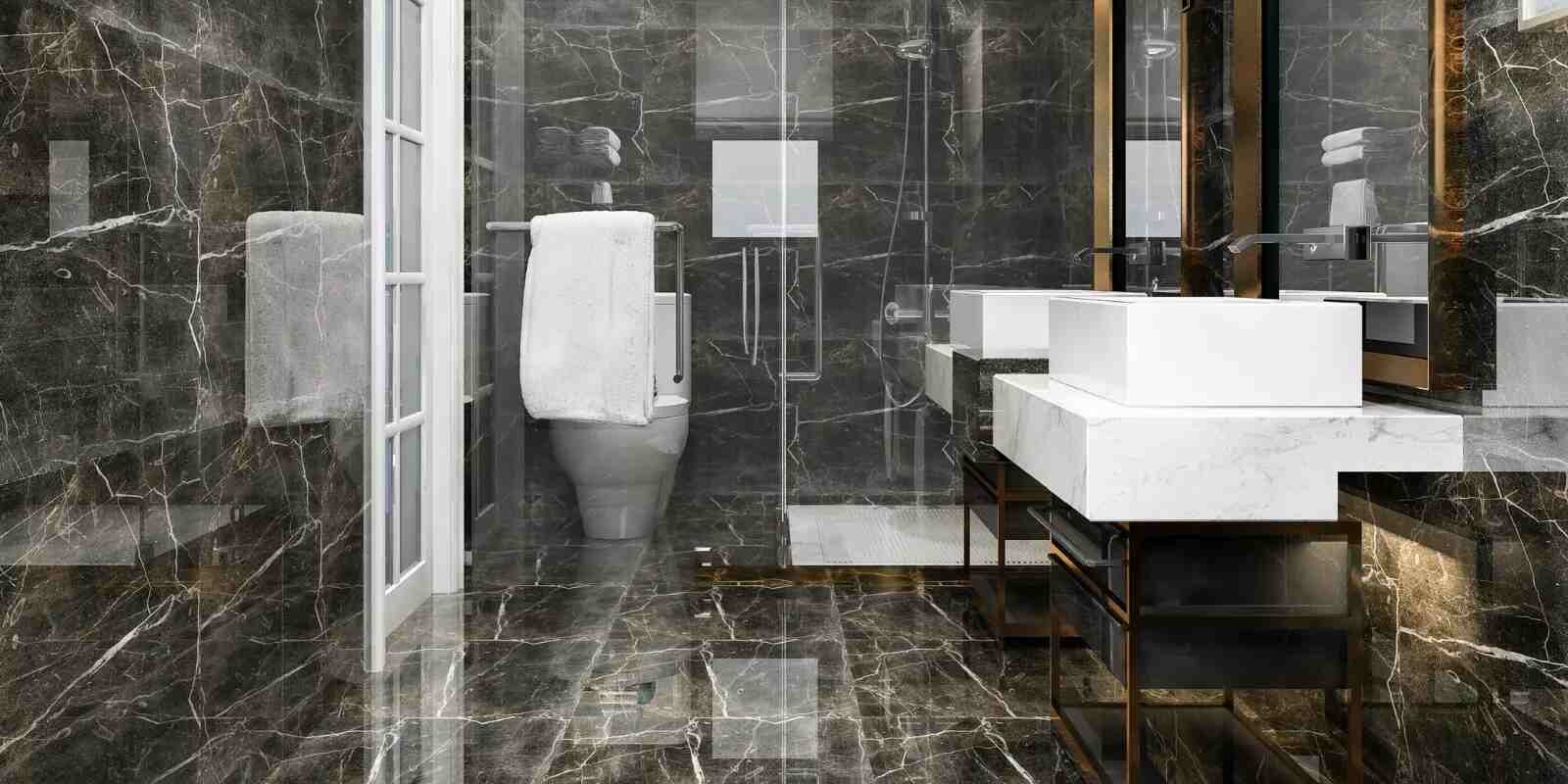 The Elegance of the Natural Stone World: Black Marbles
Black marbles, are known as natural black stones. The resistance of black marbles to water, their ability to withstand high temperatures, their resistance to acids, their ease of cleaning, their durability against wear, and their high aesthetic value make them popular natural stones. Black marbles are commonly used in places such as bathroom and kitchen countertops, floorings, wall coverings, fireplaces, and stairs. The decorative features and durability of black marbles are the main reasons why they are preferred by architects and designers.

Care and Cleaning of Black Marbles
Black marbles require proper care as they are a natural stone material. They should be regularly cleaned and coated with a protective layer. In addition, sharp or abrasive cleaning products should be avoided. With proper care, black marbles can provide durable and aesthetic appearance for many years.
Are black marble prices expensive?
Black marbles are sold at higher prices compared to other natural stones. However, the durability and aesthetic features of black marbles justify their high prices. The different color and pattern combinations of black marbles can be made suitable for different decoration styles.
The Cultural Importance of Black Marbles
The historical and cultural significance of black marbles is also quite significant. Many civilizations, such as the Romans, Greeks, and Ottomans, have used black marbles in their architectural projects. Black marbles have maintained their importance from ancient times to the present day.
Black marbles can adapt to different styles when used with different color and pattern combinations. For example, in modern style decorations, the glossy surfaces and sharp lines of black marbles are preferred, while in rustic style decorations, the natural and organic appearance of black marbles is preferred.
Usage Areas


The usage areas of black marbles are quite extensive. They are used in many different areas such as countertops, wall claddings, and flooring in bathrooms and kitchens. In addition, the use of black marbles is also quite popular in stairs, fireplaces, and other decorative elements.
The trends of black marbles in the decoration world are constantly changing. While minimalist style decorations are quite popular nowadays, more unconventional designs also stand out. For example, the combination of black marble with white and gold color details can create a luxurious and sophisticated look.
In conclusion, black marbles have become a commonly used material in construction and decoration projects by combining the aesthetics and durability of nature. Having accurate information about the features, usage areas, maintenance, and prices of black marbles will help you make the right choice.